Build Lean Muscle Tone And Have A Blast In The Process With Our Pole Dancing Program
Are you tired of your boring, monotonous workout routine? Are you looking for something fun and exciting, where each session presents unique challenges and you've got an awesome community at your back? Lift & Flow Performance is offering Pole Fitness groups that will help you build a powerful core, feel good about yourself, and melt your stress away!
Our Pole Fitness program is focused on building robust health, real core strength, cultivating a positive self-image and real personal growth, and connecting you with North Hollywood's most incredible fitness community. If you're serious about creating real change in your life, our Pole Fitness program offers 1 on 1 Training, Semi-Private Classes (Small Groups), and in-depth workshops that explore specific elements of pole dancing.
Are you ready to transform your life, your fitness, and your body?
Fill out the short form on your screen to learn more today!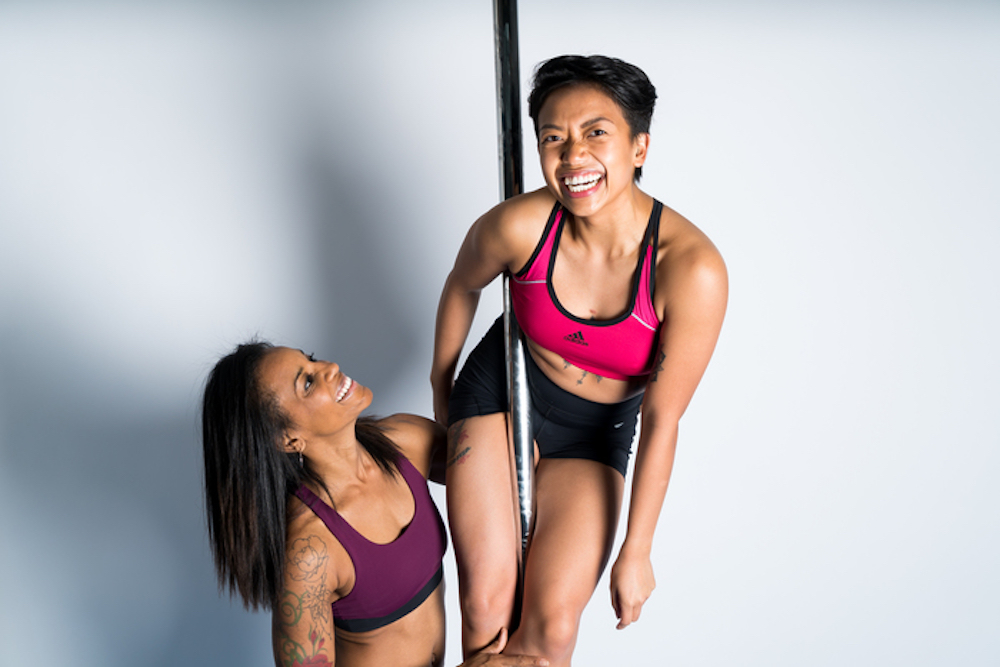 How Does Lift & Flow Performance Offer A Comprehensive Pole Fitness Program?
This dynamic workout routine is unlike anything you've ever experienced before. At Lift & Flow Performance, we're giving you the chance to take on high-energy workouts that focus on total-body strength training, sustainable fat burning, and incredible cardiovascular endurance.
We maintain small group sizes each and every day and offer tailored training strategies that can meet your unique fitness level and help you find success one step at a time.
Our Pole Fitness here in North Hollywood is offering you:
Lean muscle tone like never before so you can look and feel better from the inside out
Active flexibility to help get in and out moves easier, while also preventing injury
Dynamic and varied workshops that keep you motivated week after week
Professional coaching to help you get the most out of every movement and that is tailored to you.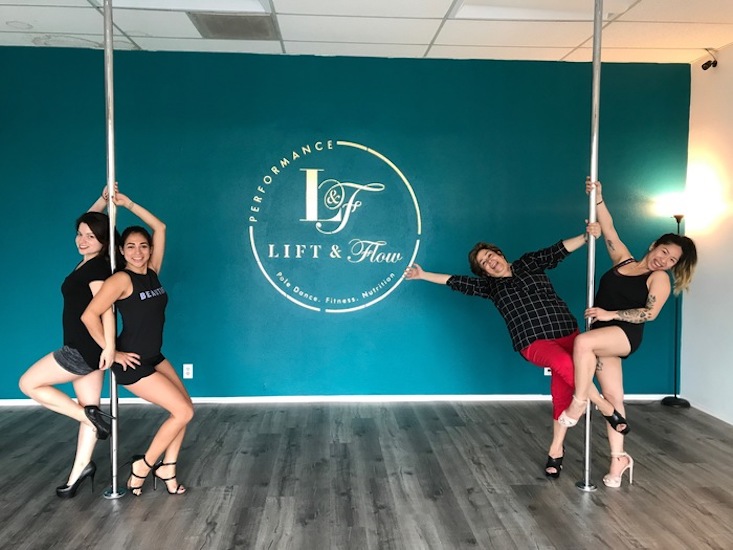 Here's How Our Pole Fitness Program Will Be Revamping Your Lifestyle
By offering a variety of Pole Fitness training methods to women across North Hollywood, our mission at Lift & Flow Performance is to meet every woman's needs and help engender real positivity, personal growth, and sustainable fitness. Read more about our specialized pole fitness programs below!
1 on 1 Training
Perfect for the pole athlete looking to take her skills to the next level! Maybe you find yourself bored in class, not learning what YOU need to grow, or maybe you don't want to wait for the instructor to spot everyone else in the class before they get to you. If you want to challenge yourself and push to the next level, 1 on 1 sessions are for you.
Semi-Private (Small Group)
If you yearn to grow faster and get the personalized attention you need but still love the camaraderie of pole fitness, our semi-private sessions cater to 2-4 people at a time and are a great way to push yourself to the next level without sacrificing that motivational group atmosphere.
Workshops & Intensives
We often host workshops and intensives led by Sasja Fierce. These sessions delve deep into different aspects of pole dance - floorwork, power spins, strength tricks, combos, transitions, and more. This is perfect for you if you want to fit pole fitness into your busy everyday life, learn and develop, and apply your new wealth of knowledge in individual practice.
Don't Miss Out On Our Pole Fitness Program Here In North Hollywood!
We can't wait to show you what fun and fitness can look like when they're combined into one program. Our Pole Fitness workshops are perfect for women all across North Hollywood - all ages and experience levels are invited. There's no reason you shouldn't be proud of the body you're in and happy with the way you look... the first step in your journey is here at Lift & Flow Performance.
Learn more today by simply filling out the short form on your screen!