Enjoy Customized Fitness Solutions In Our Personal Training Program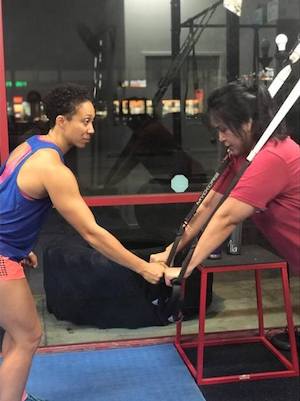 At Lift & Flow Performance, we're making total-body strength training simpler than ever before. Our Personal Training program customizes every aspect of your fitness journey and sets you up with a support system that can't be matched. Each session is held with 4 women or less, guaranteeing you a customized approach.
We're proud to offer women across North Hollywood a proven path to success and we can't wait to get started.
Fill out the short form on your screen to learn more!
What Makes Our Personal Training Program Right For You?
At Lift & Flow Performance, we're doing things just a little bit differently. In our system, you'll never get lost in the big class setting. You'll never risk injury while you work out. And you'll never get gawked at or judged while you train.
We're surrounding you with a group of like-minded women who have your back while you challenge your body and develop lean muscle tone like you never thought possible.
Our Personal Training program here in North Hollywood can help you:
Take on healthy, sustainable fat burning strategies
Build functional strength and athleticism across your entire body
Thrive with customized coaching that is tailored to your unique goals
Fuel your body with professional plant-based nutrition strategies
Gone Are The Days When You Struggled For Motivation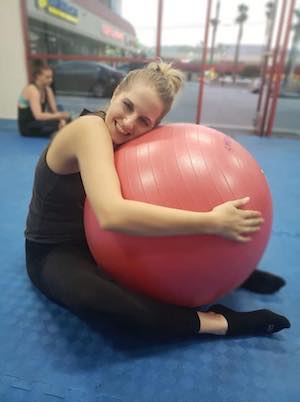 In our Personal Training program, there's no time for excuses. We're helping you take sustainable steps forward each and every time you train.
We challenge you to dig deep when you feel like giving up and we celebrate your every success along the way.
At Lift & Flow Performance, our training is customized based on your fitness level and the goals you have in mind. But we always rely on dynamic pole dancing movements and total-body strength training exercises to help you have fun week in and week out.
We're helping women all across North Hollywood take on:
Boosted energy levels
Reduced stress
Unwavering motivation
Incredible self-confidence
Don't Miss Out On The Best Personal Training In North Hollywood And Beyond!
If you're looking for a new way to train, we have the answer here at Lift & Flow Performance. Our Personal Training is perfect for women of any age or fitness level. We're here to have fun and help you see real results.
Just fill out the short form on your screen to learn more about everything we have to offer here in North Hollywood!